hi.
well, i've never got time so i have to hurry up with drawing at the weekends!
here's my second task from today (yesterday):
2. task: DRAW WOMEN'S CLOTHES (15 MODELS)

i took two fashion magazines, a western and a japanese one and just copied some poses and outfits.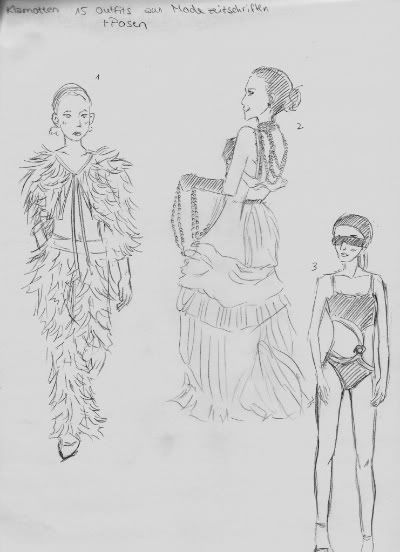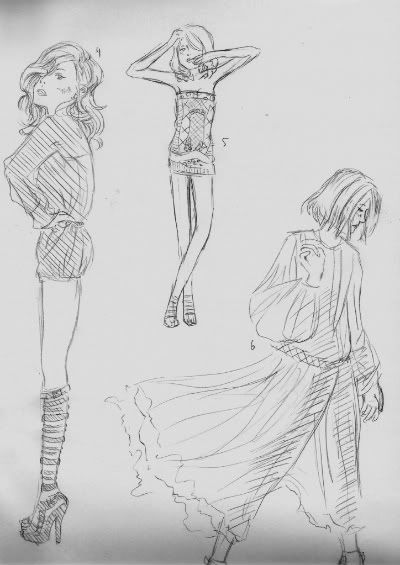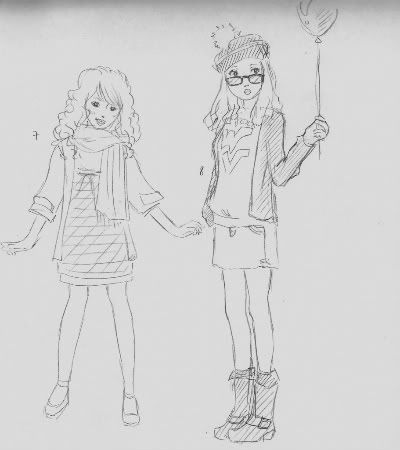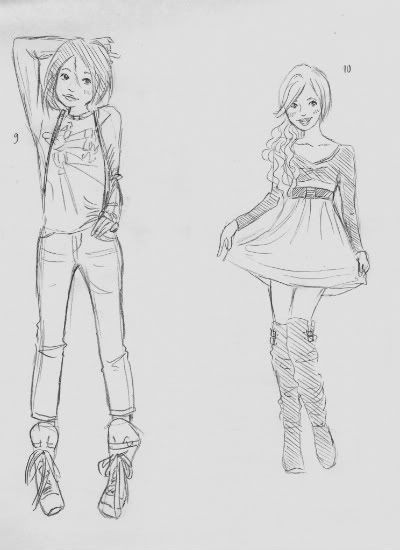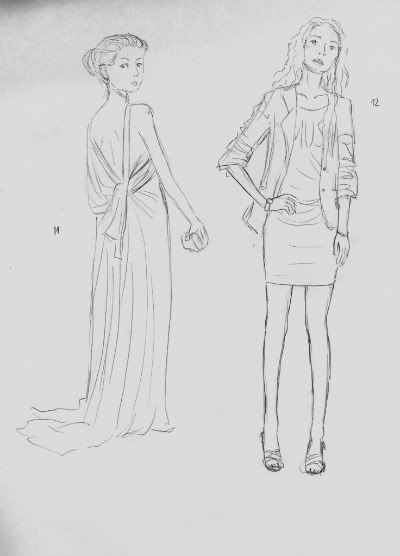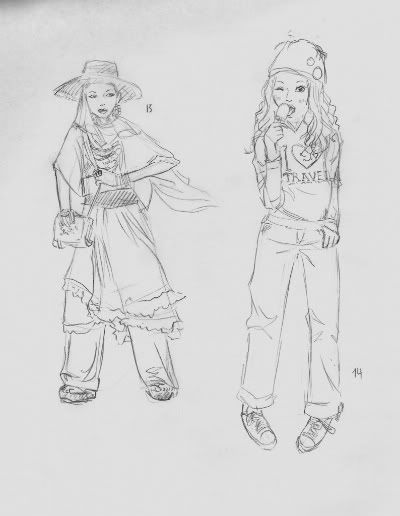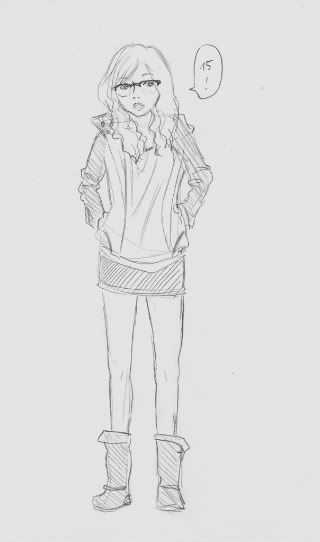 I just don't really know how to think about it. it's not creative. but i like that it was easy to draw.
Now i'll go to bed and think about my drawing task for sunday or next weekend.
LOVE
sana
2009/09/19